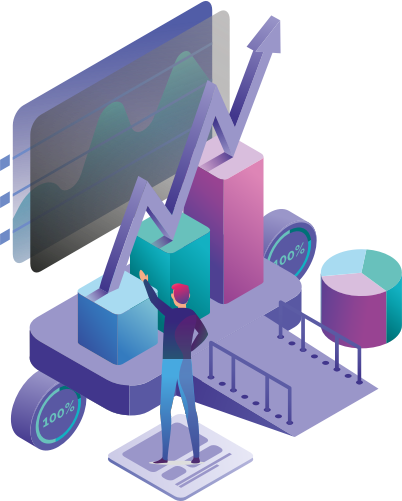 Alfie's Service-based Approach to the Cloud:
Alfie helps its clients navigate the challenges and opportunities available to improve business processes and create dynamic, collaborative work environments. We offer end-to-end services from consulting and implementation to ongoing support activities, along with the tools and partner relationships to implement, manage and monitor any cloud-based process.
Depending on your needs, we may recommend a private, public or hybrid cloud environment. And depending on your requirements, your solution may consist of any variety of products and services from Alfie.
Our vendor-neutral approach, combined with multi-platform expertise and an aggregated delivery model, is the reason why so many companies turn to Alfie for cloud-based services.
Our Services include:
- Cloud Server management
- Cloud based ERP
- Cloud migration
- Cloud monitoring services
- Cloud based HRM
Real-world examples
Alfie has developed numerous customer transformation programs in various areas of cloud computing, including:
- For a Indian-based pharma marketing services company, Alfie provided a solution to deliver workflows that significantly reduced cost and cycle times.
- For a large Power Tool company, Alfie implemented http://www.bosch.alfie.in modules for an integrated CRM solution and developed an interactive dashboard and analytics capability.
- For a major Pharma manufacturing company, Alfie provided a solution to deliver processflow.
The Alfie Advantage
- Global reach and delivery
- The flexibility to create solutions that work for our clients
- Platforms and services based on open standards
- A development methodology and delivery centers that employ the highest levels of security
Cloud Server
Security
VPS accounts are insulated from each other, greatly minimizing the risk of unauthorized access from hackers.Cloud Server provide the highest level of security just like a dedicated server, complete with customizable firewall protection and secure isolated disk space along with the benefit of sharing the cost of the server with other users yet reaping the benefits of the dedicated server.?
Performance
All resources can be regulated in the Cloud Server environment. One customer can not run away with a large share of the resources. Your service will run reliably and predictably.?
Control
Virtual Private Servers (VPS)are designed for the customer looking for more control than a shared web hosting account but yet not ready for a dedicated server. These private servers include root access, guaranteed resources, and technical support. Unlike a shared server,Cloud Server allows you the control of the server. You can choose the software you want to install, RAM, processor etc.?
Low Cost?
TheVPS hosting model suits small and medium companies that are looking for performance better than that offered by shared hosting, yet without the higher costs of collocation. A Cloud Serverprovides the features of a dedicated server on a machine that is a shared hardware environment. Customers get full server capabilities that are similar to dedicated physical server environment without sacrificing privacy or performance that too on a much lower cost as compared to having a dedicated server.